Kauai Eco Tours
Which activity is the most popular in Kauai?
Kauai, Hawaii, is one of the most breathtakingly beautiful places you can visit in the United States. From its lush forests and majestic mountains to its breathtaking waterfalls and crystal-clear waters, Kauai has something for everyone. But what is the number one thing to do in Kauai?
Nothing would be better than an ecological Kauai tour!
An eco-tour not only allows you to experience some of Kauai's most stunning natural beauty but also provides a great opportunity to learn about its unique ecology and culture. It has a low impact on nature and is a great alternative to traditional commercial tourism. Ecotourism involves visiting delicate, pure, and serene areas of a place. Your average Kauai eco-tour will take you through a variety of different locations, from lush mountain valleys full of native plants and wildlife to wetlands surrounded by waterfalls that cascade down into rivers below. You may even get a chance to spot exotic birds or marine life as you explore along the way.
This place is full of wonders, and on an eco-friendly Kauai tour, you'll discover a lot more. Here are some activities best added to any Kauai excursions.
Top 5 Eco-friendly Kauai Tour Activities
1. Visit Waimea Canyon State Park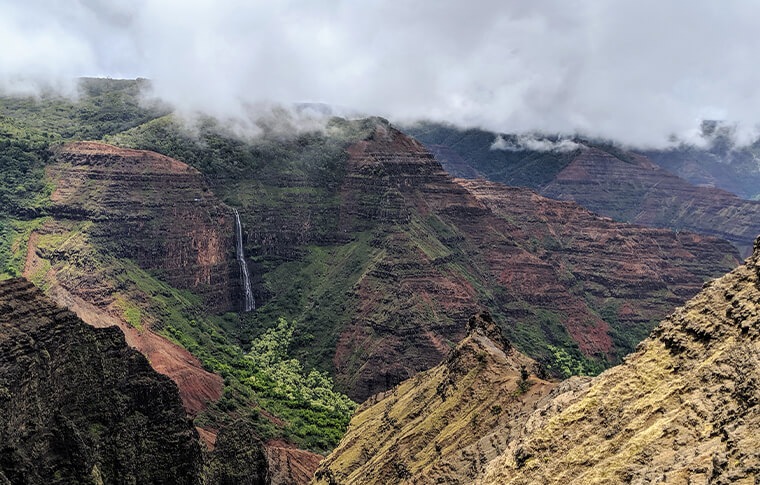 Waimea Canyon or also popular as the Grand Canyon of the Pacific offers you stunning views you'll get nowhere else. It is a must-see destination for hikers and nature enthusiasts visiting Kauai. It is full of spectacular views, ranging from vibrant reds to deep greens depending on the time of year and weather. If you are looking to explore this natural wonder, an eco-tour with an experienced guide can take you to the most incredible sights.
Waimea Canyon State Park features a picturesque drive, canyon lookouts, a Ni'ihau Island viewpoint, picnic areas, and hiking trails. You can keep coming back to the park and still get amazed every time. There are lots of viewpoints to enjoy, you can bring binoculars to better see and appreciate the views. If you get lucky, you can spot some wild animals too. It's best to be there early as the place easily gets busy. When you are on a quick visit and only have a few hours, The Waimea Canyon Tour – Kauai South & West Side 6 Hour Tour is your way to go. You'll be able to access the magnificent spots and can even take stops for some photos with this Kauai private tour. You won't miss the good views because you can just focus on the excursion and your expert guide will do the driving and give you all your needed information.
2. Appreciate the wonderful views of Kauai's waterfalls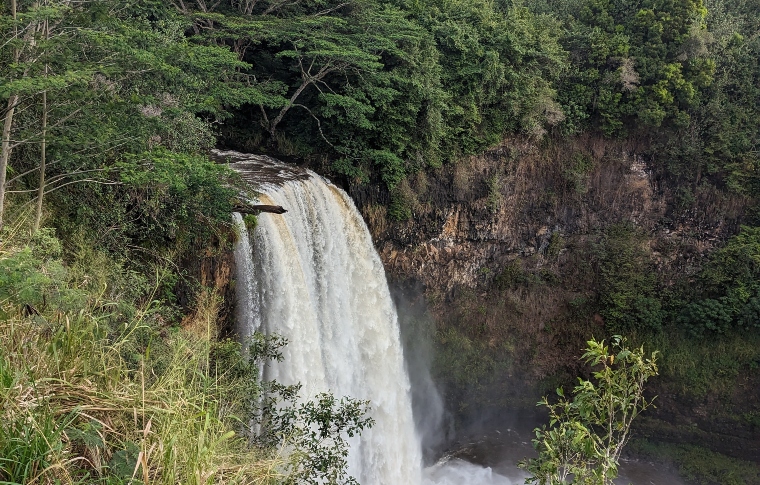 Kauai offers the perfect opportunity to explore and enjoy some of the world's beautiful waterfalls. Step away from the hustle and bustle of everyday life and take in the wonderful views of Kauai's most breathtaking waterfalls. You can get up close and personal with a variety of cascading, gushing, and roaring waterfalls. Postcard-worthy photo opportunities are part of what makes this an unforgettable experience.
Waipo'o Falls is one of the most fascinating sites you'll see. It's almost impossible to miss the two-tiered Waipo'o Falls when visiting Waimea Canyon in Kauai. It plunges 800 feet into the canyon below. The trail to the falls alone is already worth a thousand pictures with all the good views. Wear proper gear and bring enough water when you take the hike so you can fully enjoy the journey. There are also wonderful Falls that you should not miss on your Kauai tour, like Wailua Falls, which is one of the most popular Hawaiian waterfalls. While Hanakoa Falls and Hanakapia Falls on the Na Pali Coast will give you a unique view and experience you'll love.
3. Explore Koke'e State Park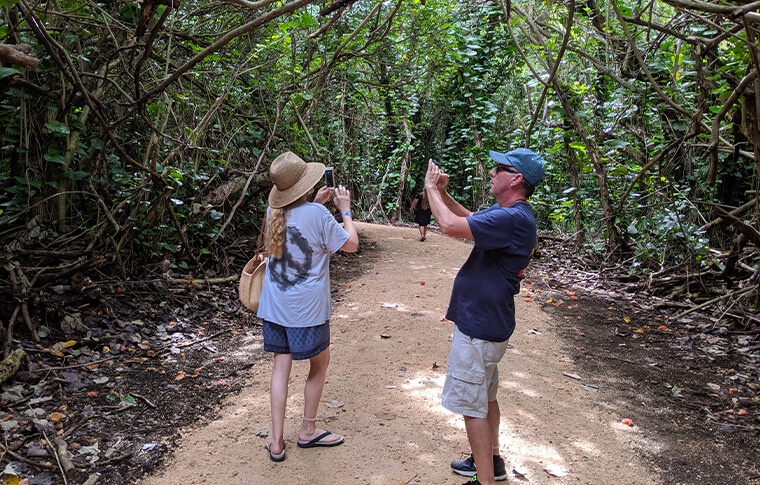 The Hawaiian Islands' northwestern Kauai is home to Kōkeʻe State Park. The lush green vegetation, native forest birds, and picturesque cliffside views are what many people visit in the park. An overlook of the Kalalau Valley, which historically housed thousands of native Hawaiians, is at the end of the state road.
There are various trails available at Koke'e State Park, each offering a unique experience. One of the best trails you can take is Canyon Trail. It offers a view of Waimea and Poʻomau Canyons. If you are a native forest vegetation enthusiast, the Nature Trail is one you should not miss. And if nature or birdwatching is your thing, the Pihea Trail will not disappoint. Even if you choose not to hike, you can still take in the breathtaking views from the overlooks.
4. Enjoy the Hawaiian Beaches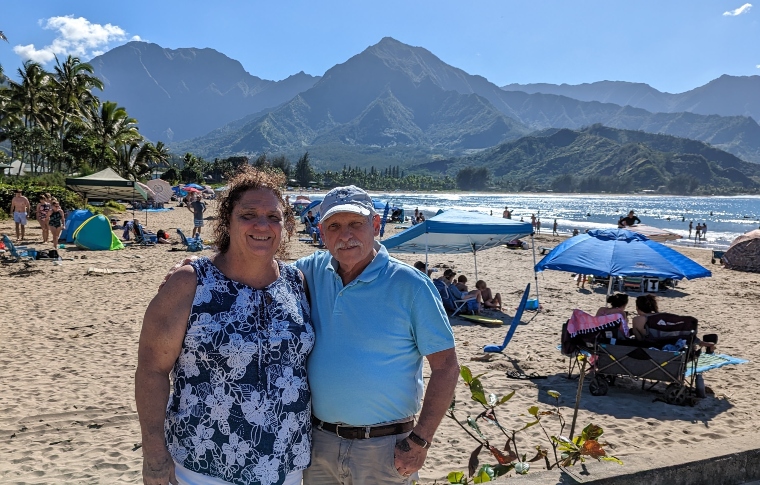 When you are in Hawaii, your Kauai excursions wouldn't be complete without enjoying the beautiful beaches the island offers. The Secret Beach or also known as Kauapea Beach is popular for its unique location and size. The beach is difficult to get to and has no public roads leading there. That's the reason they named it Secret Beach, but its beauty is no secret to many, making it a popular destination. This area of white sand and black lava rock outcrops is one you must add to your bucket list. The cliff backdrop and the vivid turquoise ocean water in the foreground are stunning and will make great photos.
Another popular beach is Poipu Beach Park. It offers you swimming and snorkeling spots. If you are an experienced surfer, you'll enjoy a challenging surf break available in the area. It's also a perfect place to relax and watch the sunset while listening to the waves of the water. You also don't want to miss Hanalei Beach, the crescent-shaped beach that serves as one of the most gorgeous scenes in Hawaii. The clouds and mountains covered in lush greenery that surrounds the valley are simply relaxing. You can do stand-up paddle boarding or other enjoyable activities here. It is also a great place to look for a hotel or resort to stay in because of its convenient location.
When it comes to beaches, Kauai has a lot to offer. You can choose one that will match the activity you wish to do – whether that's surfing, swimming, snorkeling, or just simply spending the sunset quietly on the shore. There's a Kauai beach that will perfectly cater to your desired activity. There's no need to worry if you have limited time to explore the island. Hanalei Bay Tour – North Shore & East Side 6 Hour Tour can take you to some of the most loved Hawaiian beaches, plus other picturesque spots in Kauai.
5. Go sightseeing at Kilauea Lighthouse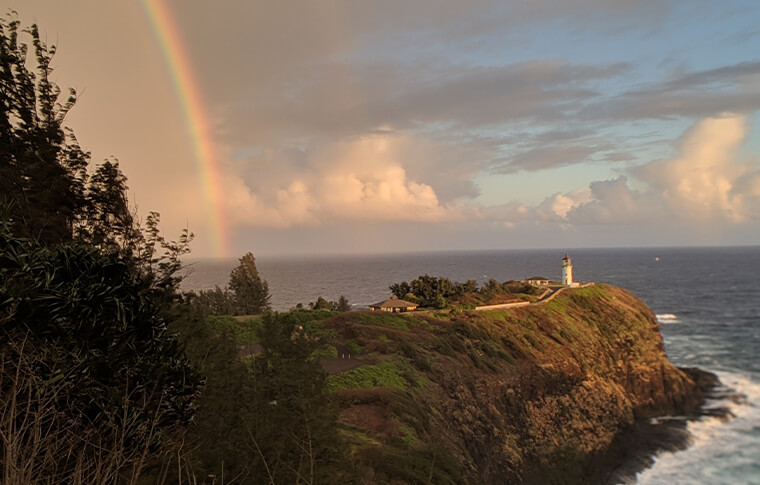 If you are familiar with or have watched Disney's animated film Lilo & Stitch and its sequel, Stitch! The Movie, you have probably seen the Kilauea Lighthouse. This popular site offers a beautiful bird sanctuary and stunning views, making it a great experience. There are binoculars available at the visitors' center in case you wish to get a better view of the scenery. You will need to reserve to enter the area. So if you're planning to see the majestic view of Kilauea Lighthouse and its surrounding, you'll need to plan ahead.
Visiting Kilauea Lighthouse is an excellent opportunity for those interested in the intersection of natural and man-made beauty. The picturesque location provides a unique perspective on the ecological and cultural history of Hawaii. Its impressive architecture and iconic design stun a lot of visitors. If you're wondering if it's best to rent a car or book a Kauai private tour to get there, there's a lot of difference between both. When you book a guided tour, you get access to information easily. You won't miss special spots or details of your travel. It's hassle-free and saves you a lot of time and money than trying to figure things out on your own. This is especially important when you're traveling with kids and the elderly, or when you have a short amount of time to explore.
Are you ready to plan your trip to Kauai?
When it comes to ecotour, Kauai has so much to offer. The island is home to some of the most beautiful and vibrant wildlife on the planet. It's no wonder that it's one of the top ecotourism destinations in the world! While it's impossible to explore the entire island in just a few days, you can have so much for two days with the All Kauai Tour in 2 Days to See All Kauai. You'll enjoy the unique Koke'e State Park unique forest to the stunning view at Waimea Canyon State park. You'll also get to see Poipu, Spouting Horn, and Kalalau Lookout, or if you have anything in mind – it's a flexible itinerary. This private tour will give you access to great places to eat and the best view to take photos.
Garden Island has been my home for more than a decade and it's my passion to share all the wonderful things you can experience in Kauai, Hawaii. The things listed above are just a few of the many great things on Garden Island. I know because I toured a lot of visitors and although I lived here for quite a while, it still continues to amaze me. With my new 2022 Toyota Hybrid Van that seats up to 7 passengers, I am excited to travel with you and explore the island hassle-free and worry-free! Because that's what your vacation is all about, for you to enjoy and have fun!
There's nothing like enjoying the journey than having a Kauai private tour tailored to your liking. Experience a Kauai eco-friendly excursion you'll not get anywhere else. Let's chat and get started planning the best Kauai tour itinerary for you!